Webstock 2014
Design of collateral for the Webstock 2014 conference. Credit: Chris Davidson for illustrating all the vector floral and pattern details.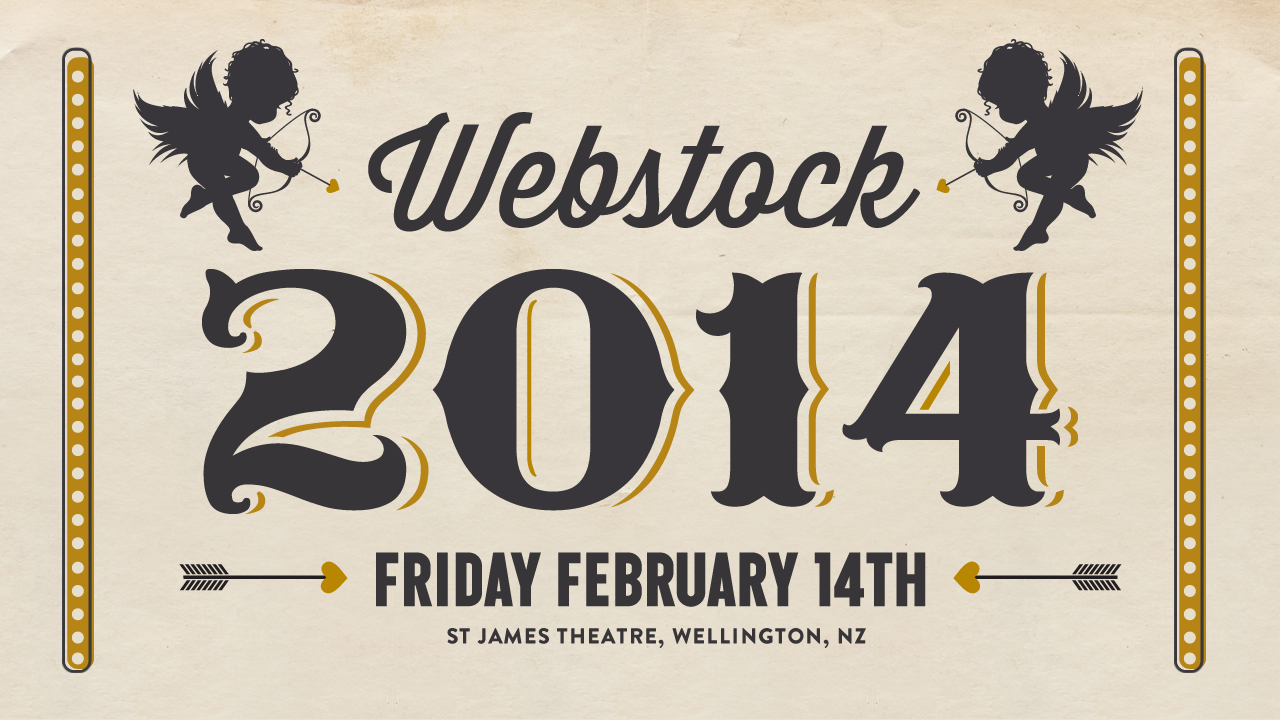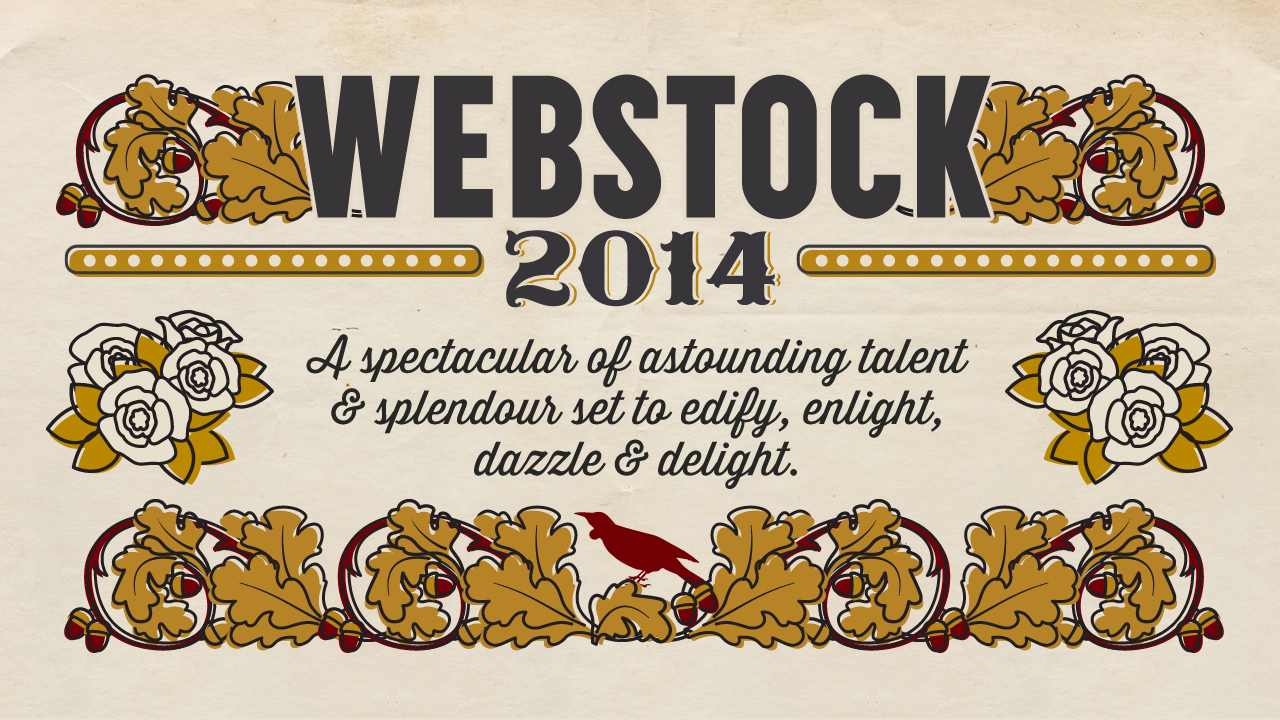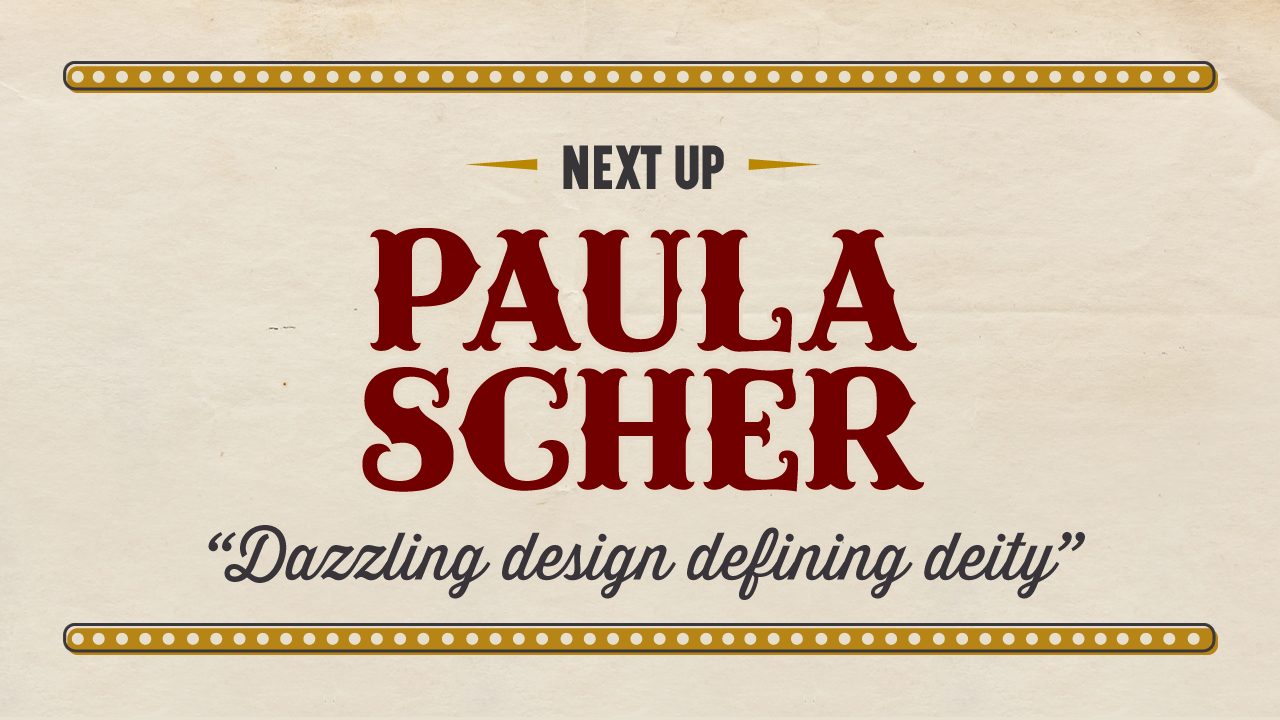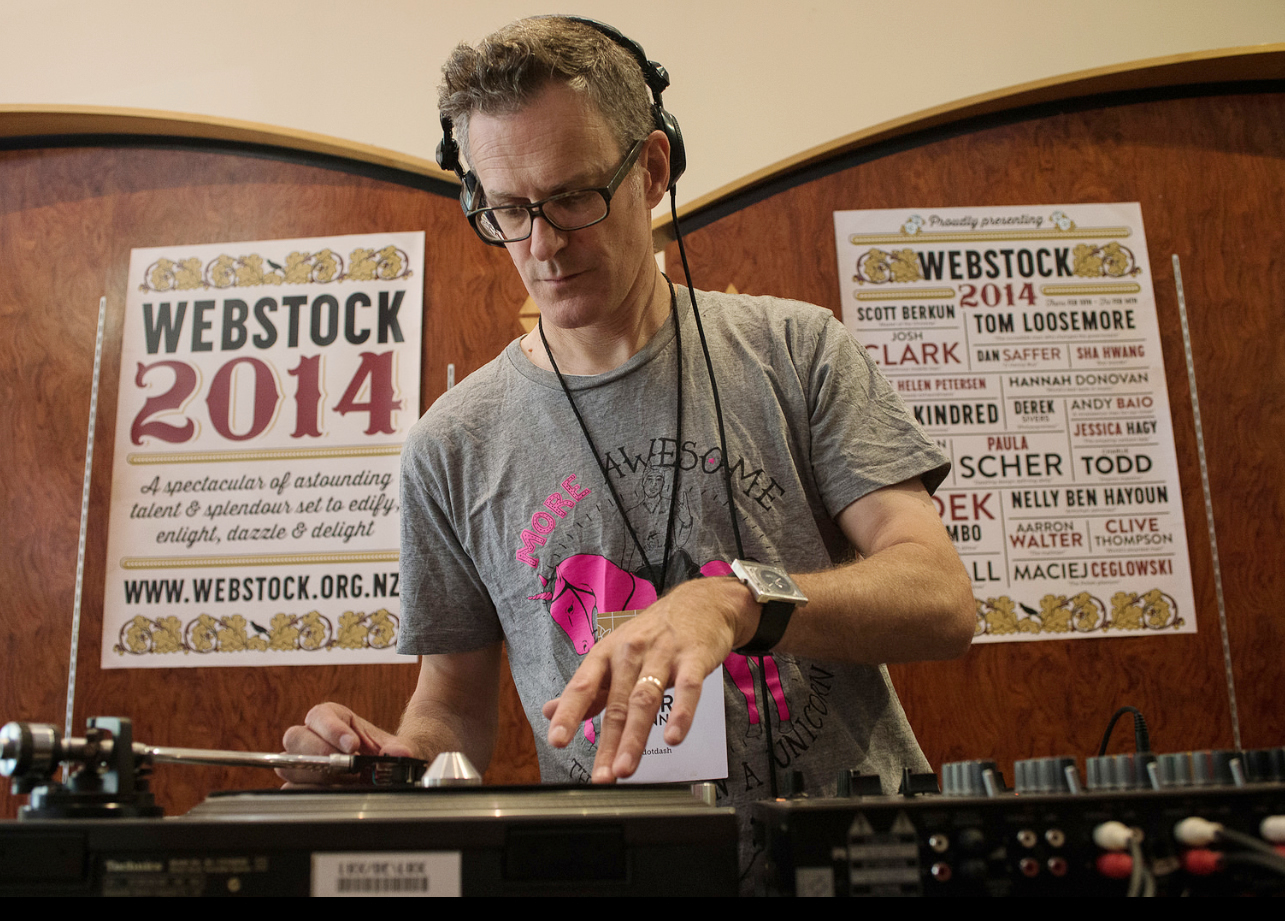 Attendees rocking their event tees. The pattern on these tees is inspired by detail within the St James auditorium. See photo below.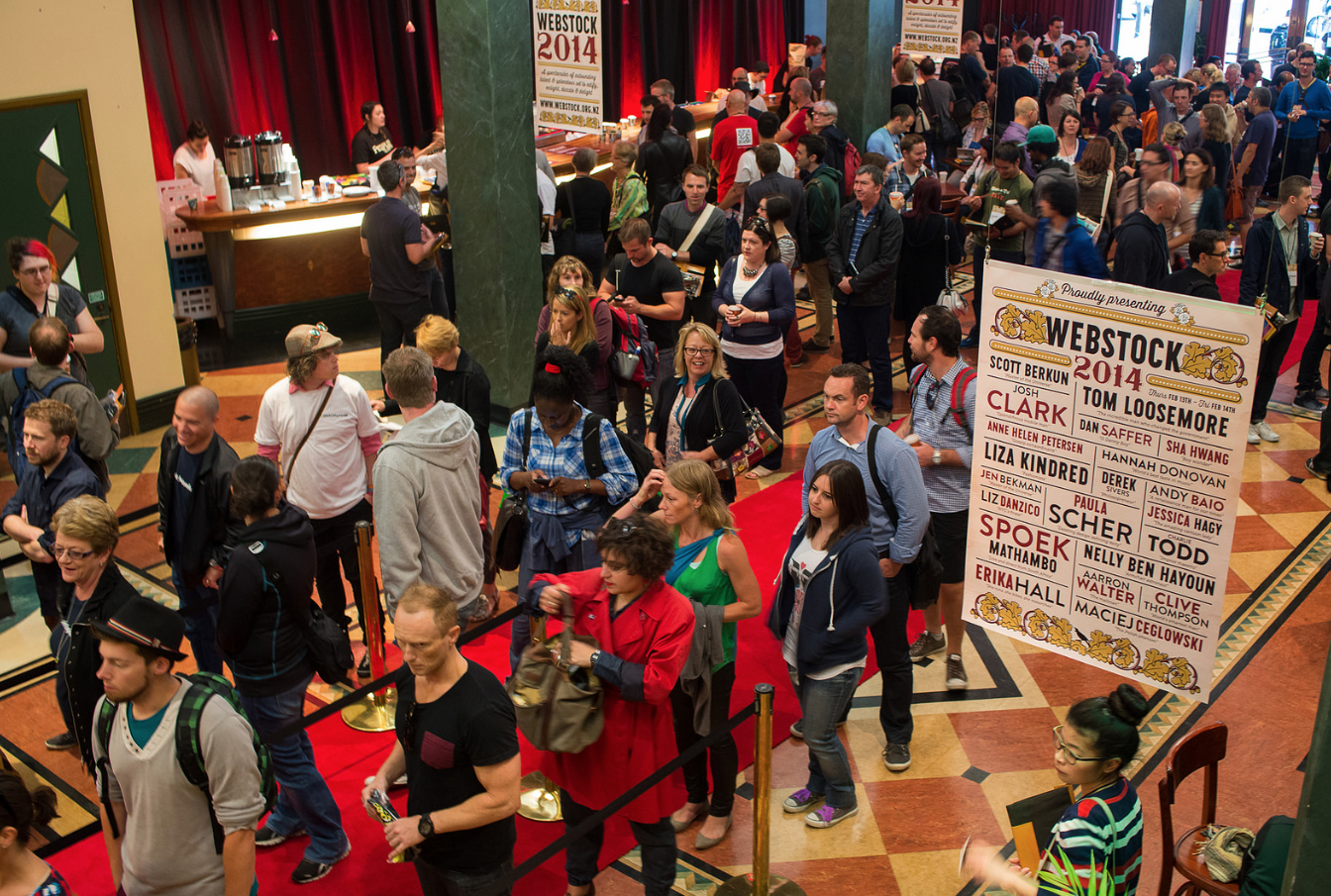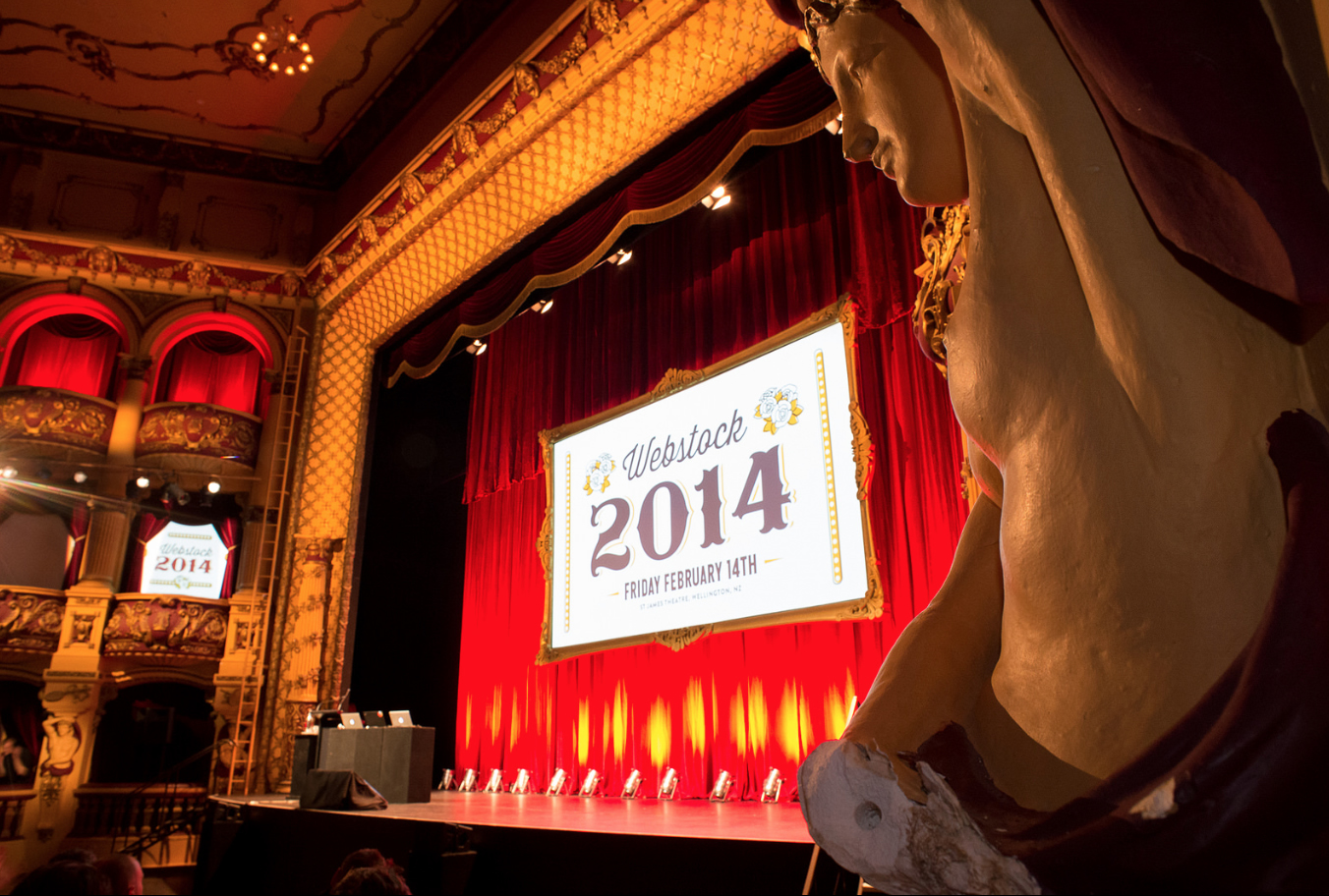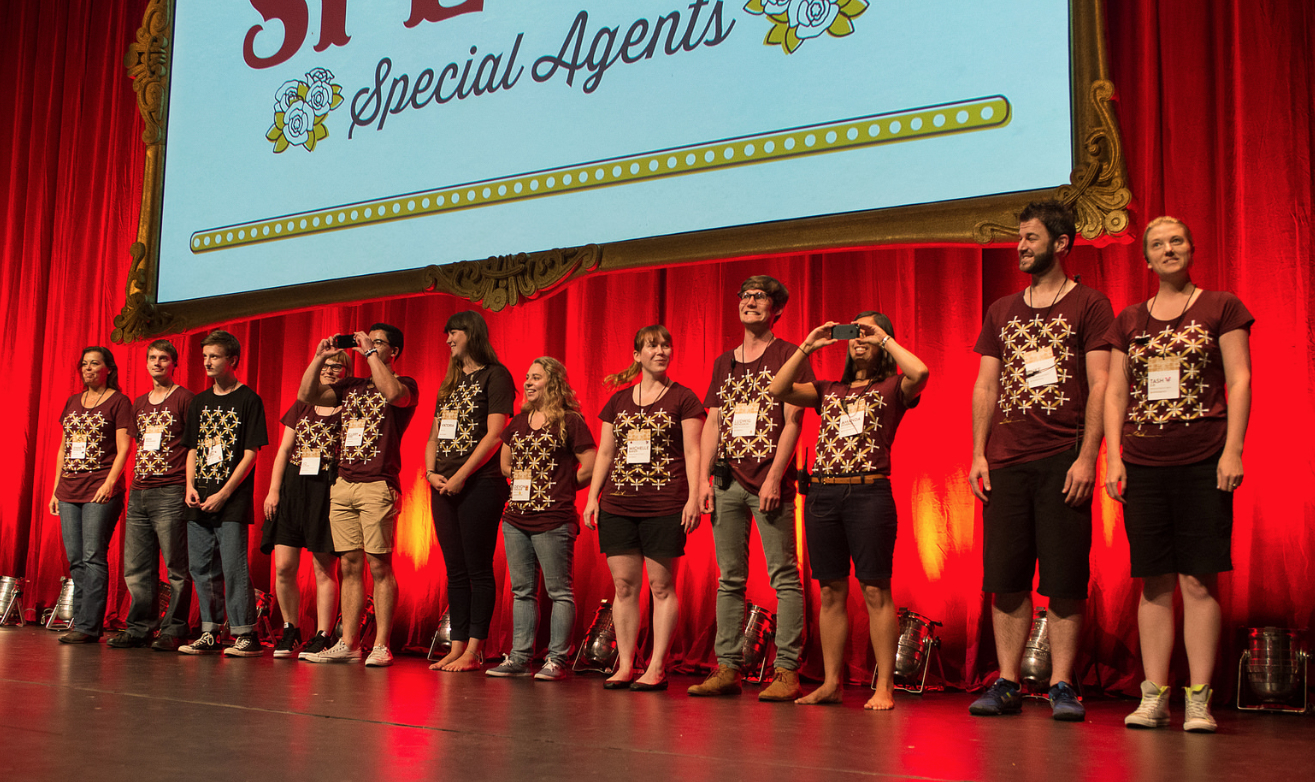 Webstock Special Agents wearing their event tees, same design as for attendees but printed on a red tee instead of a black tee.