Webstock 2013
Webstock is a world-renowned week-long celebration of the web, media and high-tech online industries held in Wellington, New Zealand. It has a reputation for providing the best experience for a conference of its type anywhere in the world; achieved by combining a focus on excellence, with a distinctly New Zealand feel. These images showcase some of the work designed for the 2013 conference - everything from lanyards to digital signage and attendee schwag.
Part of the attendee schwag - gold foiled notebook, pencils and hershey's kisses - the conference falls on Valentines day afterall!
Conference programme cover.
Detail of pattern printed on inside of some attendee satchels.
Attendee satchel pattern detail.
Main auditorium digital signage.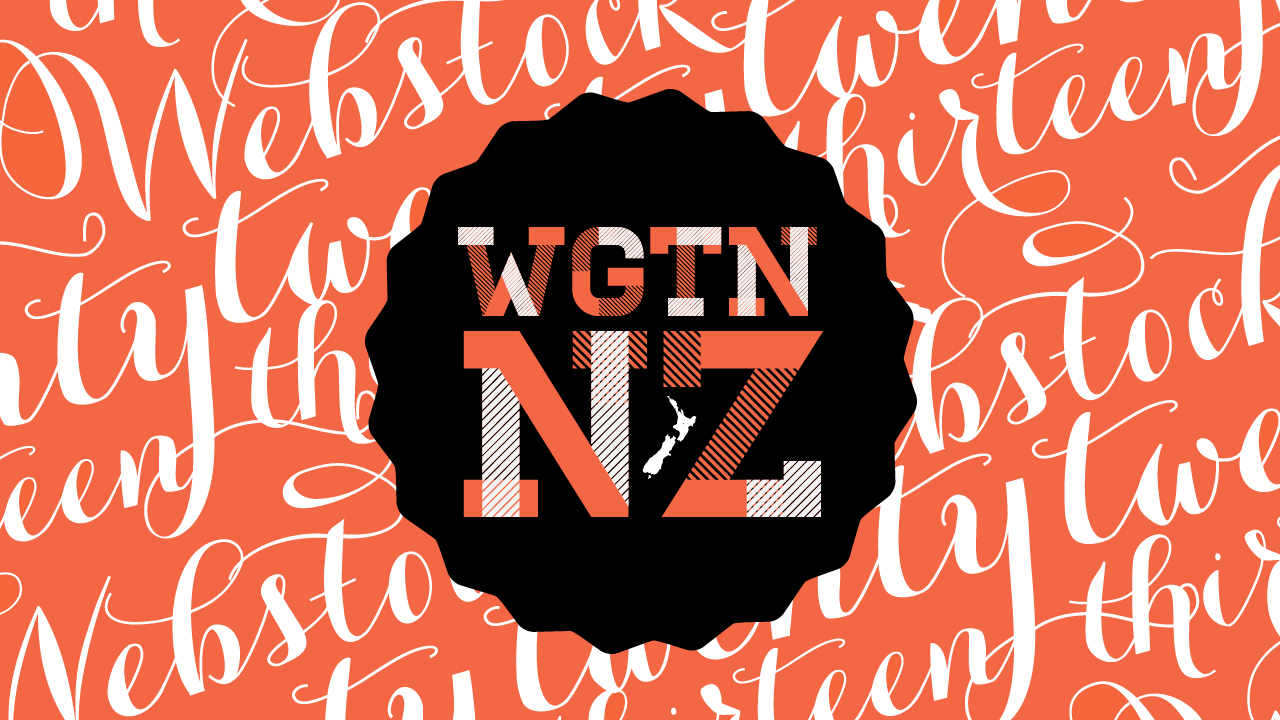 Webstock worked with Wellington boutique brewery 'The Garage Project' to produce a limited run of Webstock 'IPA' style beer to quench the thirst of Webstock attendees.